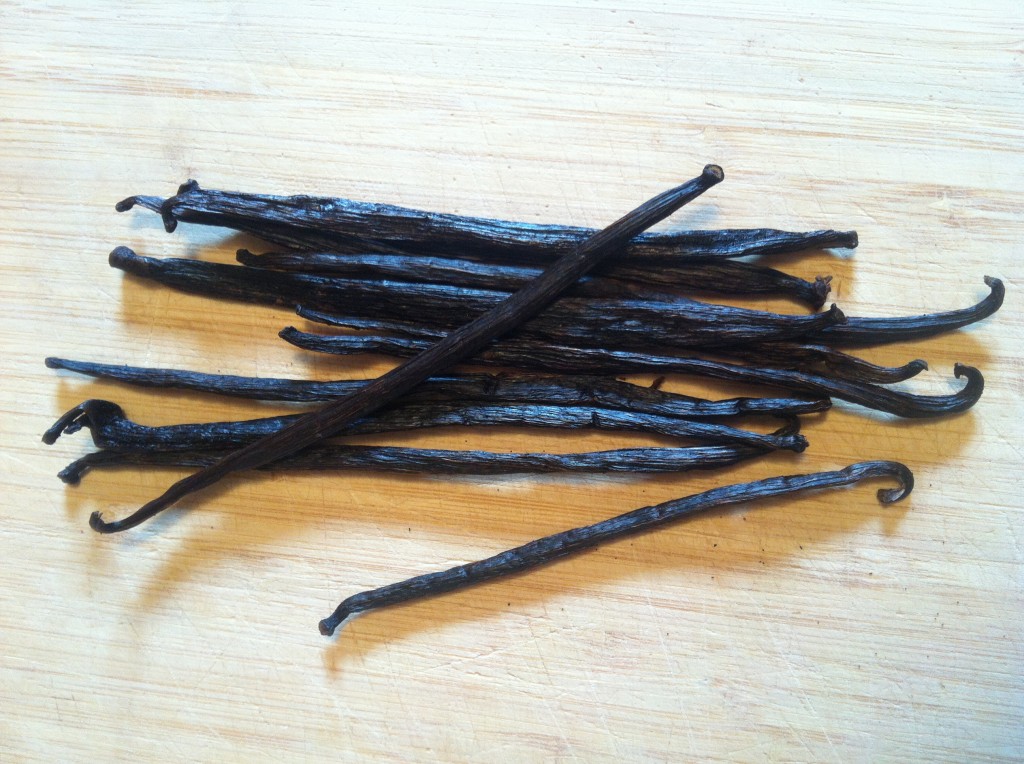 I'm addicted to Vanilla Beans!
There is nothing quite like the flavour of vanilla. Simply, it just makes everything better. Except for the time when I had vanilla vodka and broke out with a rash on my face. That was at least 13 years ago and I haven't tried it since.
Okay back to business…I think my husband and I were addicted to those International Delight coffee creamers for a while. Or maybe it was just me. I wouldn't even want to drink, nor would I enjoy, coffee without them. Mmmm French Vanilla. But seriously, half of the ingredients you can't pronounce and if something is good for months on end, chances are, it's not good for you. Yuck!
Definitely not taking the claim here for Vanilla Syrup but just wanted to share a simply delicious alternative to using those coffee creamers. Okay get ready, it's extremely tricky.
Ingredients:
Sugar*
Water
Vanilla Bean
Okay so maybe not tricky. Actually easy, very easy! You'll need a pot, some measuring cups and a knife to scrape your vanilla bean and voila a delicious simple syrup douced with the fruity, sweet flavour of vanilla bean.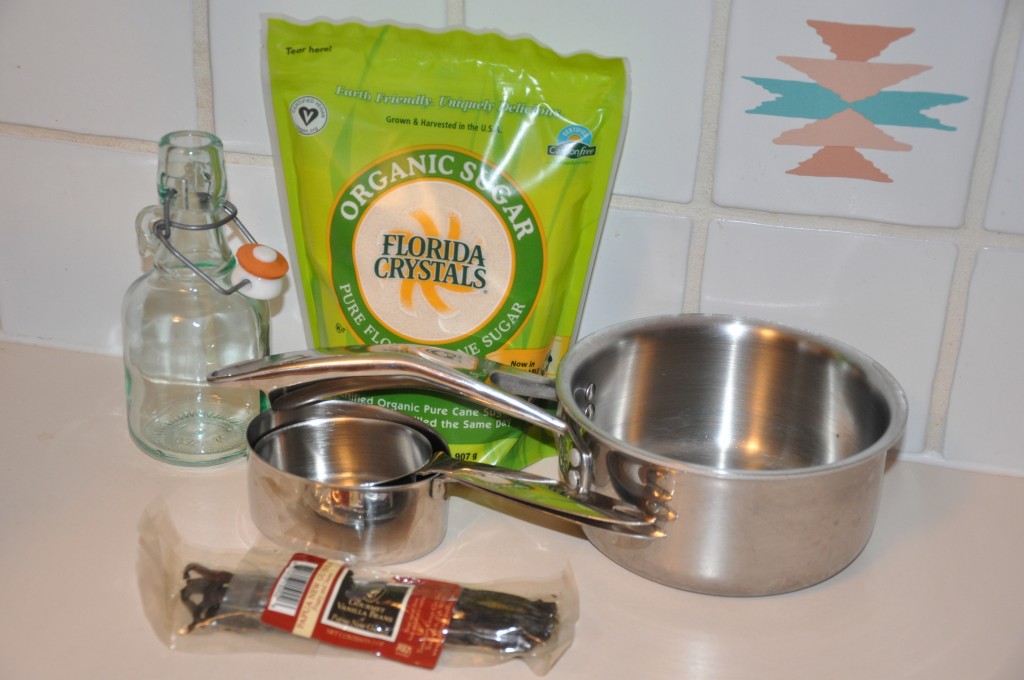 Pour your sugar and water in a pot and start to simmer on medium. Like many simple syrups you want a 1:1 ratio for the sugar and water. I usually use 1 1/2 cups of each which will last us a good week and half. Scrape a vanilla bean, or two, I usually use one and add another dash or so of ground up vanilla beans. Can't get enough.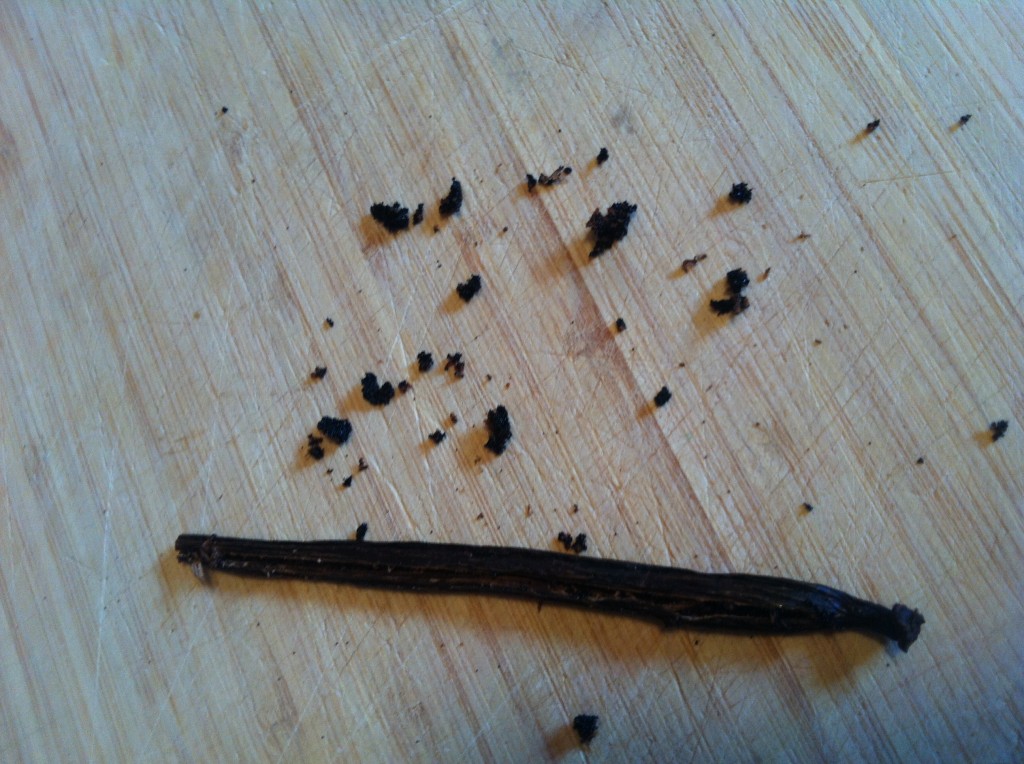 Add the vanilla caviar, the little black seeds you scrape, the scraped pod, give it a couple stirs and then bring the syrup to a boil.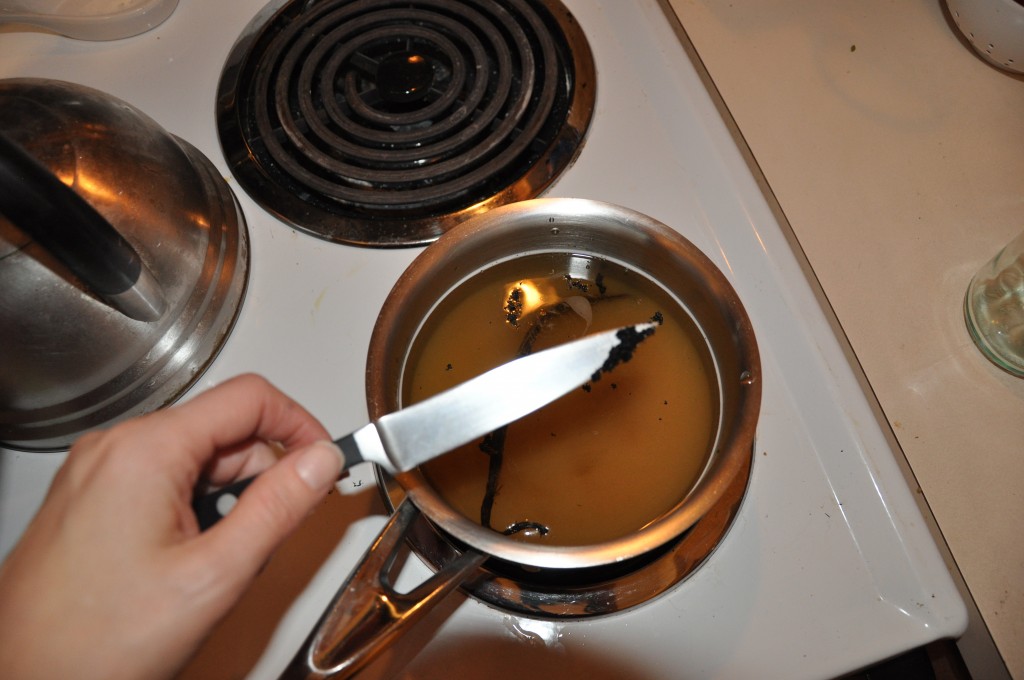 You may need to turn your stove up slightly to get it to a boil. Once it boils, let it simmer for 5
minutes or so to make sure all of the sugar has dissolved.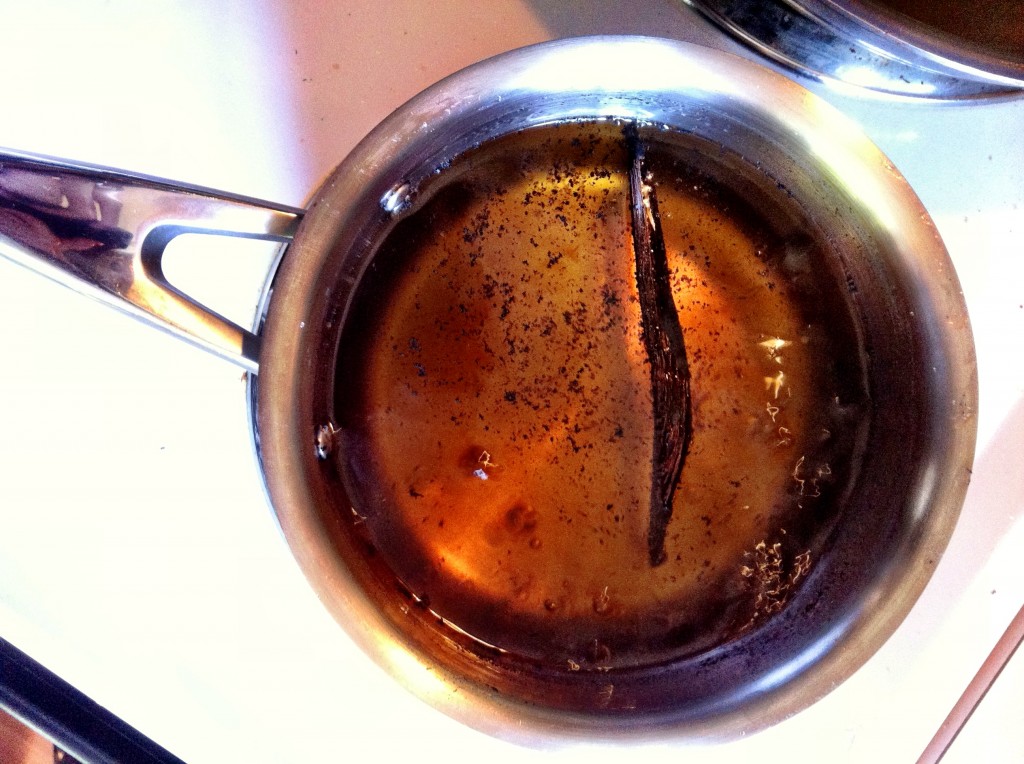 Turn off the stove and let it steep until the syrup cools to room temperature. Then find your favorite bottle or jar and pour this deliciousness in, pod and all. I prefer any type of hermetic bottle, the ones with a rubber flip seal but mason jars get frequented as well. Store in your fridge and enjoy.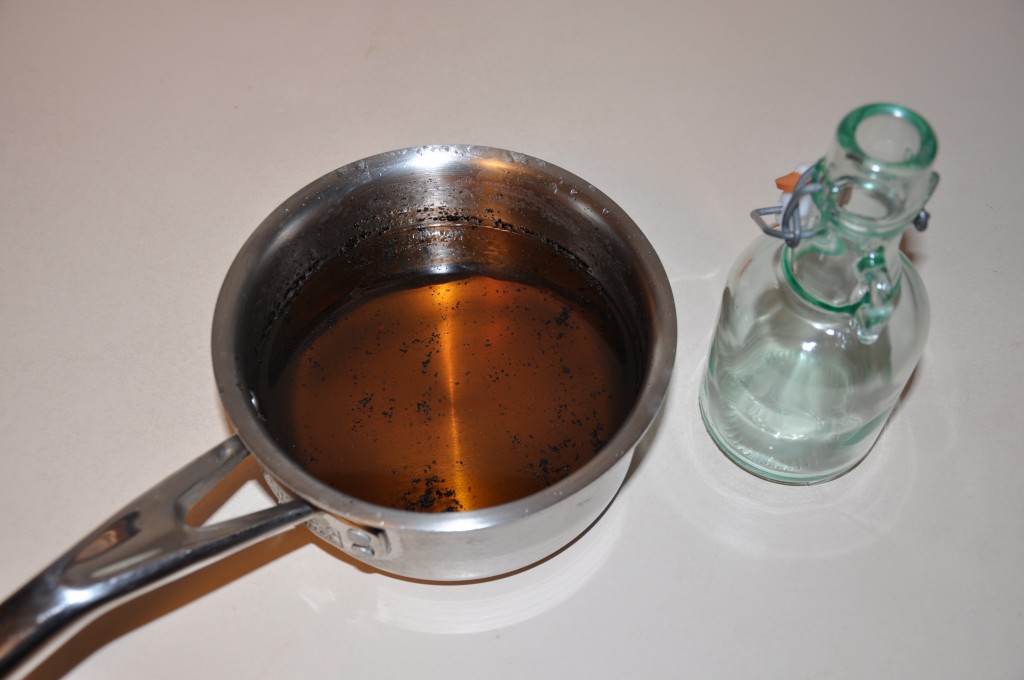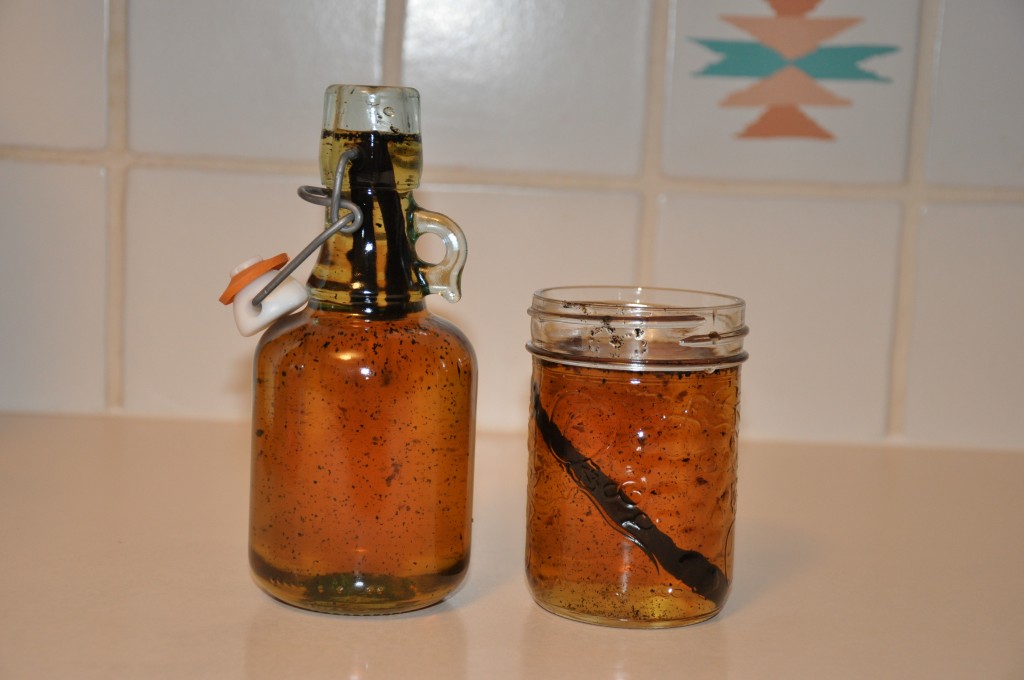 This syrup is on regular rotation in our house. I don't think I'll ever get sick of the flavour of vanilla. Absolutely delicious in coffee, on yoghurt, pancakes, waffles, fruit, ice cream, really anything. I've even poured some over pecans while toasting them for a salad. And a friend says they love adding a splash to their cheerios. This morning I made a fresh batch and breakfast went like this…pancakes, plain yoghurt, vanilla bean syrup and topped off with coconut chips (which I will try and recreate and post something on them someday, delicious).
Prepare to become addicted!
me and my loves
xo
*You can use any type of sugar. I started using plain white granulated sugar and then moved to organic cane sugar, which I prefer. It has a more rich flavour and deeper colour.