Why can't the dad's have a party too!
Our friends Chris and Jaime are expecting their first child in May. This is the second Man Shower, as I like to call them, that I've heard of. Such a cute idea! Way to go boys. Each guy was to bring a pack of diapers and of course a beverage of choice! Such a nice way to help out the new parents to be. I guess since Chris got all the diapers that means he's on diaper duty!
As I was making some sweet treats for Jaime's shower my hubby asked if they were for the boy party. Good idea Steve! Every party should have cake!
For the boys, I instantly thought whiskey and peanut butter. Not sure why. Kind of sounds weird. But it somehow worked. I had a batch of vanilla mini cupcakes in the freezer. I try to keep small cakes and cupcakes in the freezer for occasions like this. When something comes up and you need something quick, you're half way there. Italian Buttercream also freezes really well. Keep a batch of that and you can whip something together in no time.
I was already making a batch of buttercream for the girls so I doubled the batch and douced half with Makers Mark and chopped Reese's Peanut Butter cups (thanks leftover Halloween candy).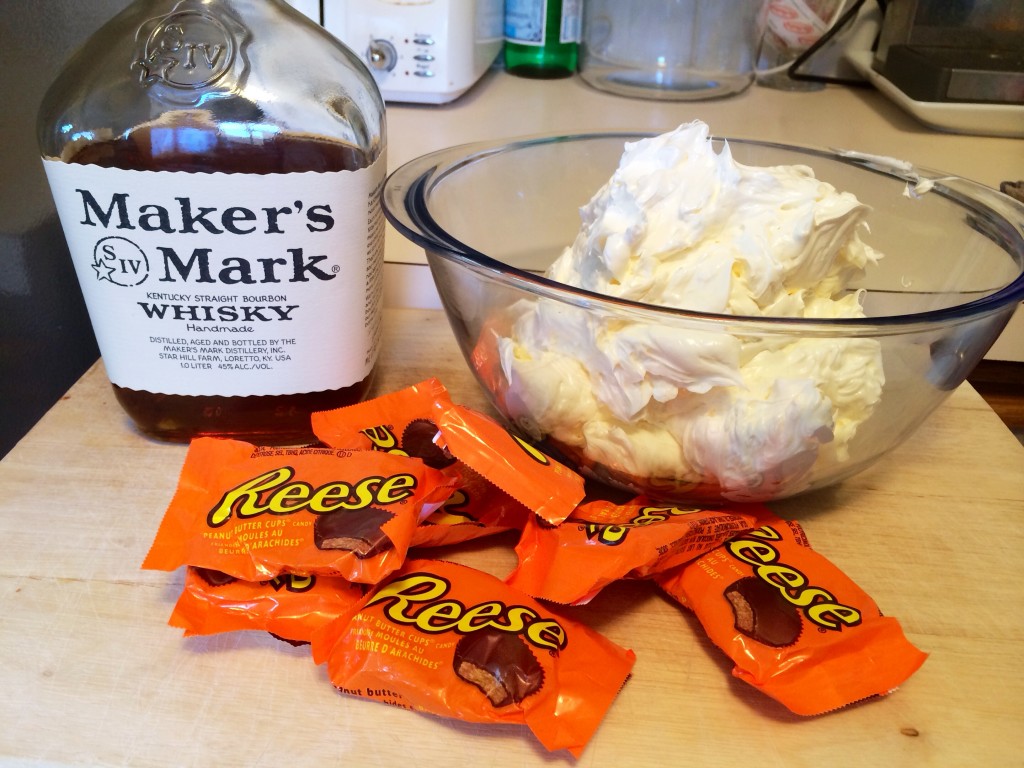 Wow. Yummy. Seemed like the perfect combo for the boys.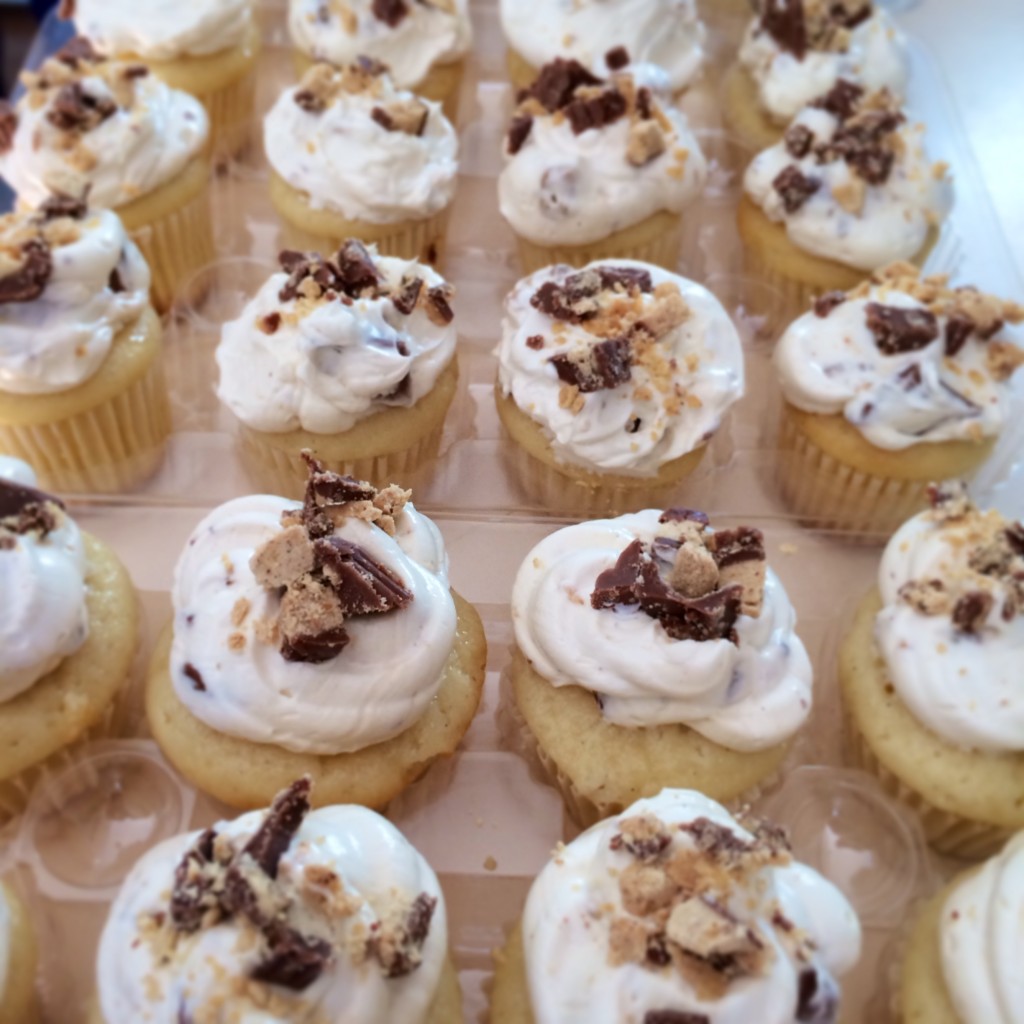 Happy Diaper party Chris! Hope you enjoyed the cupcakes and can't wait to have another new little person in our lives.
me and my loves
xo