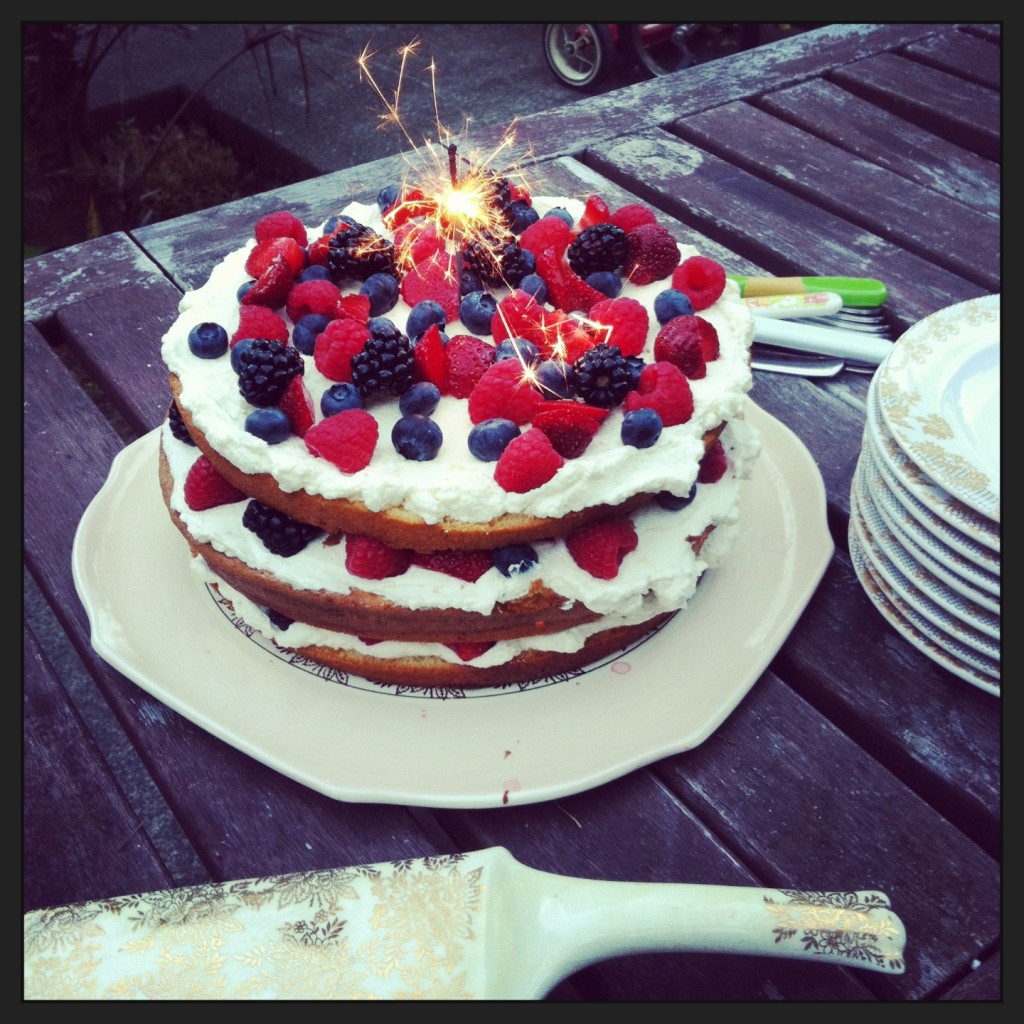 Summer is here! And with summer comes all the magical, yummy fruit.
It's July 4th and I had some family visiting from the US, so perfect chance to celebrate with a little red, white and blue!
I knew I wanted something with fresh local berries and I stumbled across this Old Fashioned Berry Layer Cake from good old Martha's Baking Handbook. I can't find a link to the recipe online but honestly, not sure I would make the cake again. This one had a mountain of eggs, like 10, I might have to start raising chickens if I make cakes like this too often. The cake on its own was just okay, a bit egg'y in my opinion. So I don't think I'll type it out, if, when, I make it again I would use any white cake flavoured with maybe lemon extract or vanilla bean! Mmm that would be good. If you don't have a good recipe let me know and I can suggest something. Or chocolate cake, that would be good too.
Don't get me wrong, assembled, the cake was very yummy but I'm giving most of the credit to the whipped cream and gorgeous berries. Could anything really be bad with whipped cream and berries?
To recreate, you'll need two 9″ round cakes. Bake, cool and cut in half. I decided to only use three layers, just seemed big enough to me. Whip up some cream, add icing sugar to taste and vanilla bean, if you're as addicted as me. Find a serving dish, I used my late Aunt Laverne's beautiful serving platter, and start assembling. Place the first layer down and top with the whipped cream, then assorted berries, another layer of cake, cream, berries and so on. You could assemble ahead of time but I wouldn't do the top layer of berries until right before serving. I topped mine with raspberries, strawberries, blueberries and blackberries but use whatever you love or have. You could go tropical and use mango and passionfruit. Yum! I'll test that someday soon.
Enjoy your summer! Enjoy all the fresh fruit! And Happy Birthday America!
me and my loves
xo