I'm a fan of salt. It always livens things up. Especially chocolate! And when we're talking about fleur de sel, you have to admit it sounds fancy! Fleur de sel, translation, flower of salt. Sounds pretty magical to me.
I love all the flavored salts that are coming on the market these days. One of my favorite sea salts right now is harvested from the Murray River in Australia. I bought it at the Brisbane airport on my last trip out of Australia. I've been rationing it ever since and will be a little sad when it's gone. I can find it here now but of course it's way more expensive as it's taken a boat ride to get here.
What could make beautiful pink flakes of salt even better? By adding the seeds of a vanilla bean. My sweet savory love continues…
Ingredients:
1 cup Flaky Sea Salt
1 scraped Vanilla Bean or 1 tsp of ground Vanilla Beans
Add any flaky sea salt to a bowl, mix in your scraped vanilla bean and store in a glass jar. Use in Salted Vanilla White Chocolate Cookies or Goldie's Cookies or in place of regular salt in any of your baked goods. You can never have enough vanilla in my opinion.
If you only want a couple tablespoons just adjust accordingly. No right or wrong ratio here.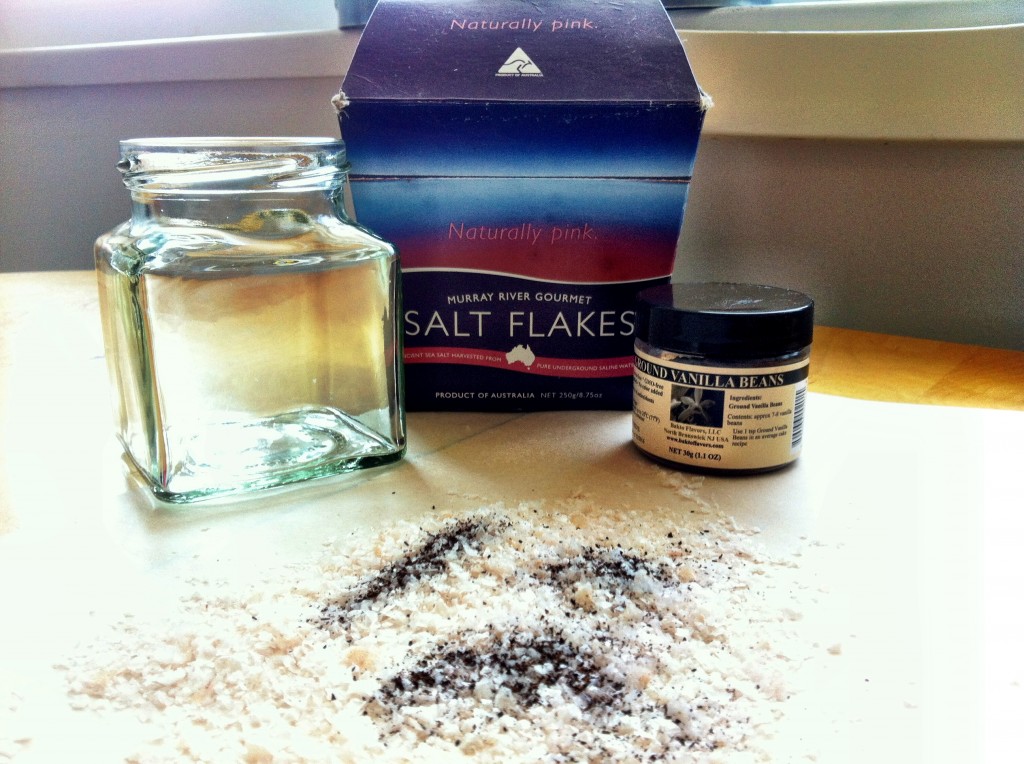 Just had a thought…salted vanilla bean syrup. Might just have to test that out sometime. Happy baking!
Enjoy!
meandmyloves
xo