My 5 year old is determined she does not like green stuff. She used too. And now she doesn't. If you have kids you know what I mean. You get going along good with something and then, nope don't like it anymore.
We have a few exceptions, not sure why. She likes pesto, cucumber and green smoothies. So I try to incorporate those to get a little green goodness in her life. Secretly of course.
One night I went to make some pesto with a brand new beautiful bag of organic basil, opened it and most of the bag was yuck. Man I have a love hate thing with the organic bagged and boxed salads and herbs. I salvaged all the leaves I could but it didn't amount to much. Hmmm. What do I do? Do I have enough greens? I have kale! Will that work? We'll soon find out.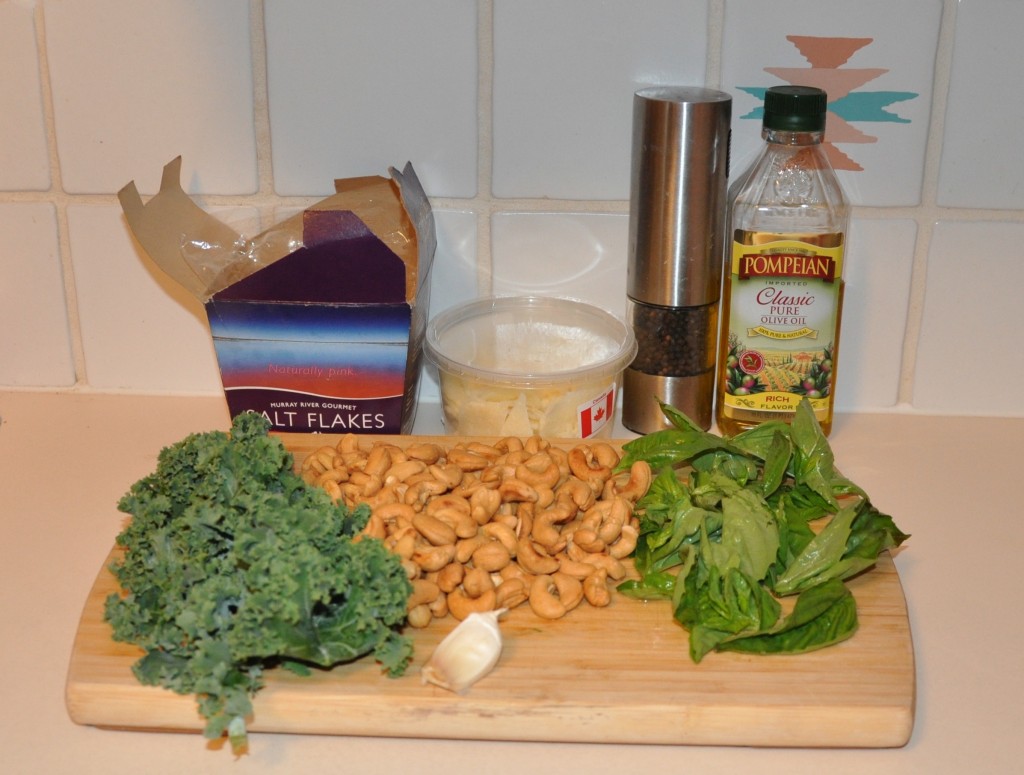 I don't really follow a recipe for pesto. I kinda throw in a little of this and a little of that and they always seem to work out. I would say I use about 1 1/2 cups of toasted nuts, whatever you have, I usually use cashews, but sometimes almonds, sometimes both. Experiment and see what works for you. I toast the nuts and let them cool slightly. Grab your food processor add nuts, garlic (as much or as little as you like, my kids aren't huge on garlic so I usually add a clove or two), a handful of basil and in this case kale! Or some other green, spinach would totally work. Chop that all up. Start adding some olive oil to bring it together. Add some parmesan cheese and then season with salt and pepper.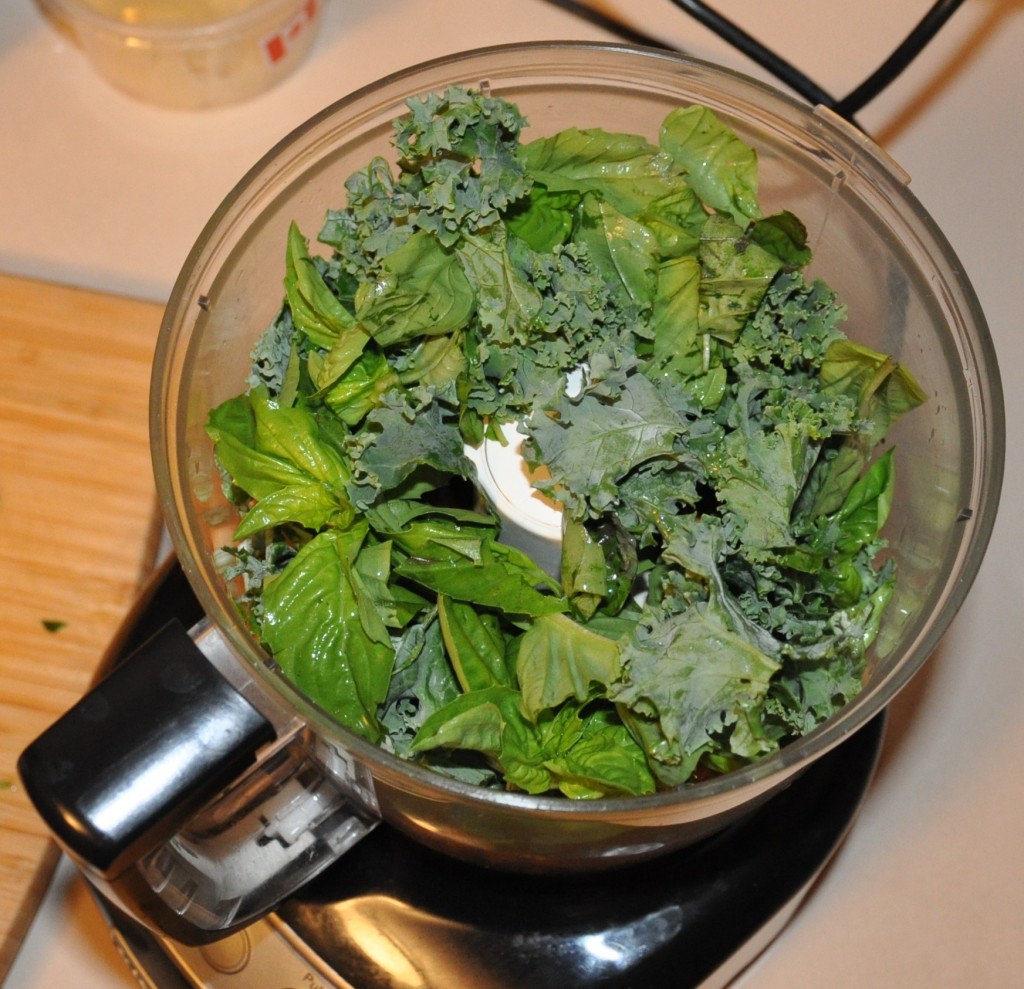 Should eventually start to look like this…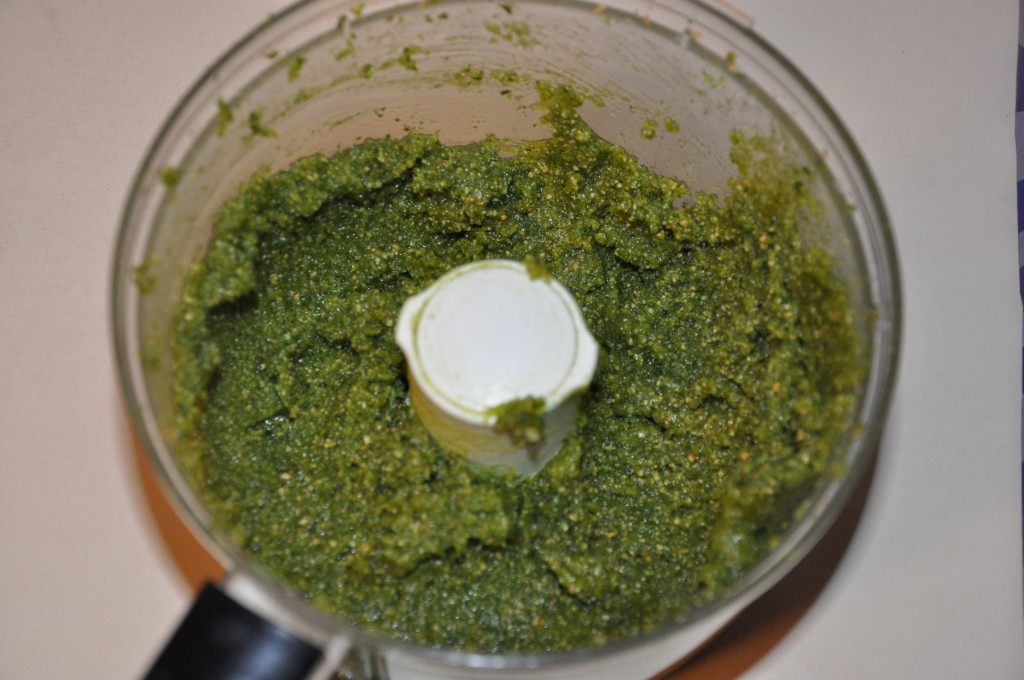 Pesto is such a great busy weeknight meal. If it's been a while or you've never made it give it a try. You can have a fresh healthy meal on the table in about 20 minutes. If you don't use it all, place in a freezer safe container and pop in the freezer. So great for the next quick and easy dinner. Try it on pizza or bake on some chicken.
This version looked and tasted good to me but Livia had to be the final judge. It worked. Both girls loved it! Now every time I make pesto I add kale. But secretly. I know if she saw me adding kale or even the basil for that matter, she would say "I don't like green stuff".
Eat your greens and enjoy!
me and my loves
xo